I've been pursuing photography as a career for twenty years and it's been a hell of a trip thus far. I have risen and I have fallen a number of times and I truly feel that I have finally reached base camp. On a clear day I can see my goal. On the not so clear days I'm still climbing. Still pushing. I'm pushing myself and my subjects and my craft.

I think of myself more as a director than a photographer these days. I tend to work with subjects who aren't that comfortable in front of the camera and I direct them from start to finish.

I've traveled through 49 of the 50 states and five of the seven continents. From a boardroom in New York, to a film set in Los Angeles, to a farm in Texas, to the streets of Hong Kong, to the high Atlas Mountains of Morocco, I pursue photography with everything I have. Hire me for your next project and you'll get everything I have to give.
(North Dakota is the last state I need to reach)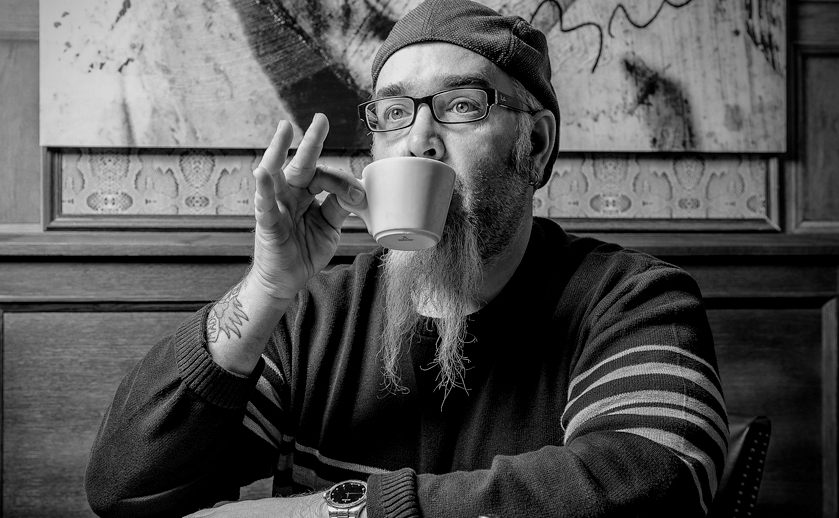 Publications
AFP
Alternative Press
Atlanta Magazine
Bloomberg Business Week
Complex
Design Bureau
Guitar Edge
Guitar World
HGTV Magazine
Harvard Business Review
Jezebel
Men's Book
Nylon
PDN
People Magazine
SPIN
TIME
The Atlantan
The Smithsonian
USA Today
VICE
Brands
AT&T
Alternative Apparel
Atlanta Business Bank
Bayer
Carter's
DIY Network
Delta Airlines
Elekta
FujiFilm Middle East
FujiFilm USA
General Motors
HGTV
Hard Rock Cafe
IBM
JBL
Land Rover
MailChimp
Mellow Mushroom
Neenah Paper
OshKosh
Palo Alto Networks
Panasonic
Solano
The Coca-Cola Company
UKIES
United Guaranty
Yamaha (Music Division)
Labels
ASCAP
Atlantic Records
BMI
Elektra Records
Favorite Gentleman
Geffen Records
Gotee Records
Island Records
Reach Records
Sony Music
Southern Ground Artists
TIME LIFE Records
Tooth & Nail Records
Vanguard Records